VISITING NUT, MOTHER OF REBIRTH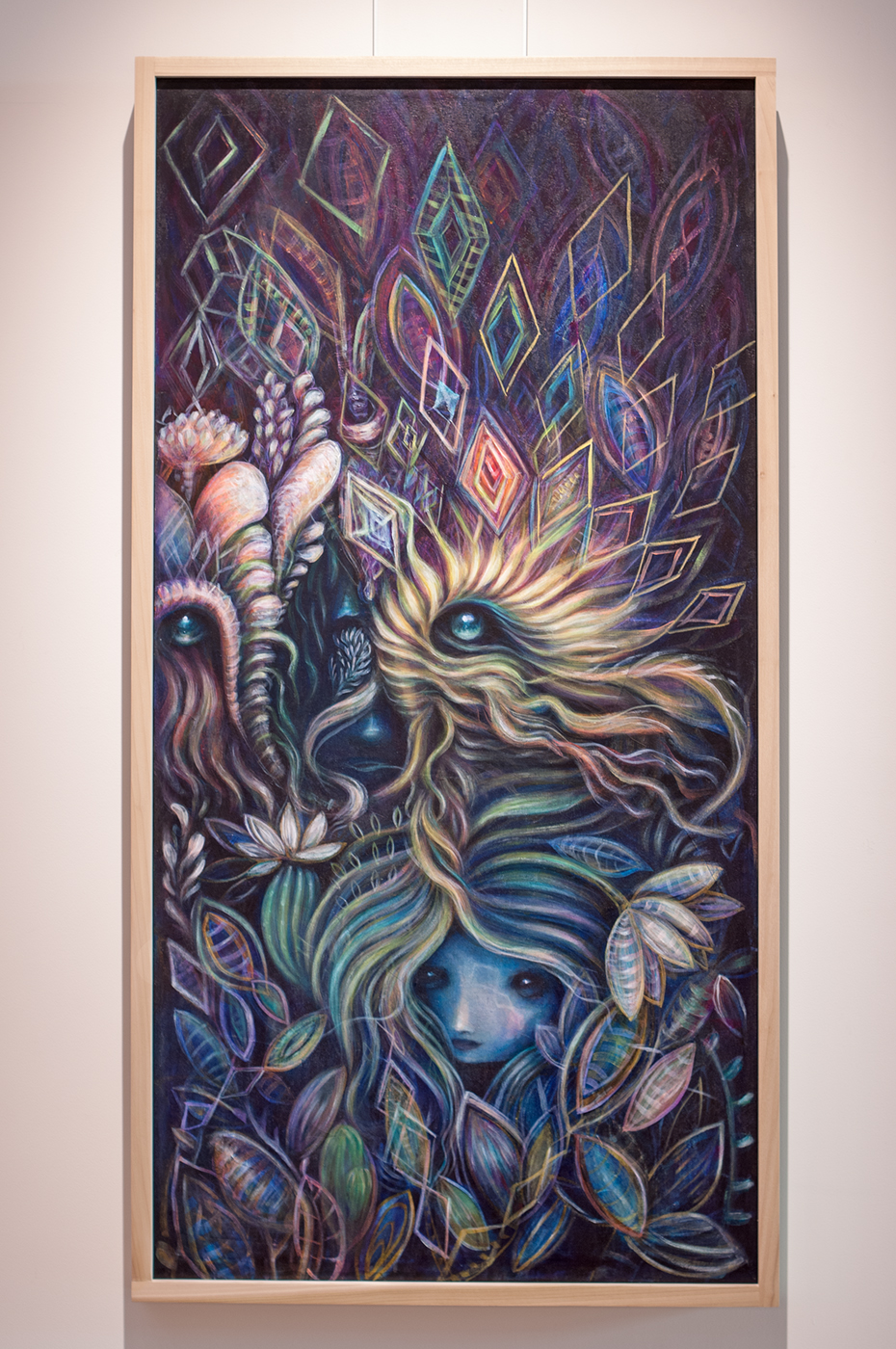 VISITING NUT, MOTHER OF REBIRTH
VISITING NUT, MOTHER OF REBIRTH
48" X 24" Acrylic on canvas, framed.
Because Life, Death and Rebirth are all phases of a single, never-ending cycle in Goddess-centered cosmology, the same Goddess often stands on both sides of the moral threshold. In death, weather physical or spiritual, we return to the Mother who gave us life. She is waiting to comfort and nurture us, for she is the Mother who offers us regeneration. this rebirth is the promise of the African Goddess Nut.
This painting heals loss of loved ones.